Holistic Enterprise Accessibility Review Technique (HEART)
Ensuring Government Digital Services Accessibility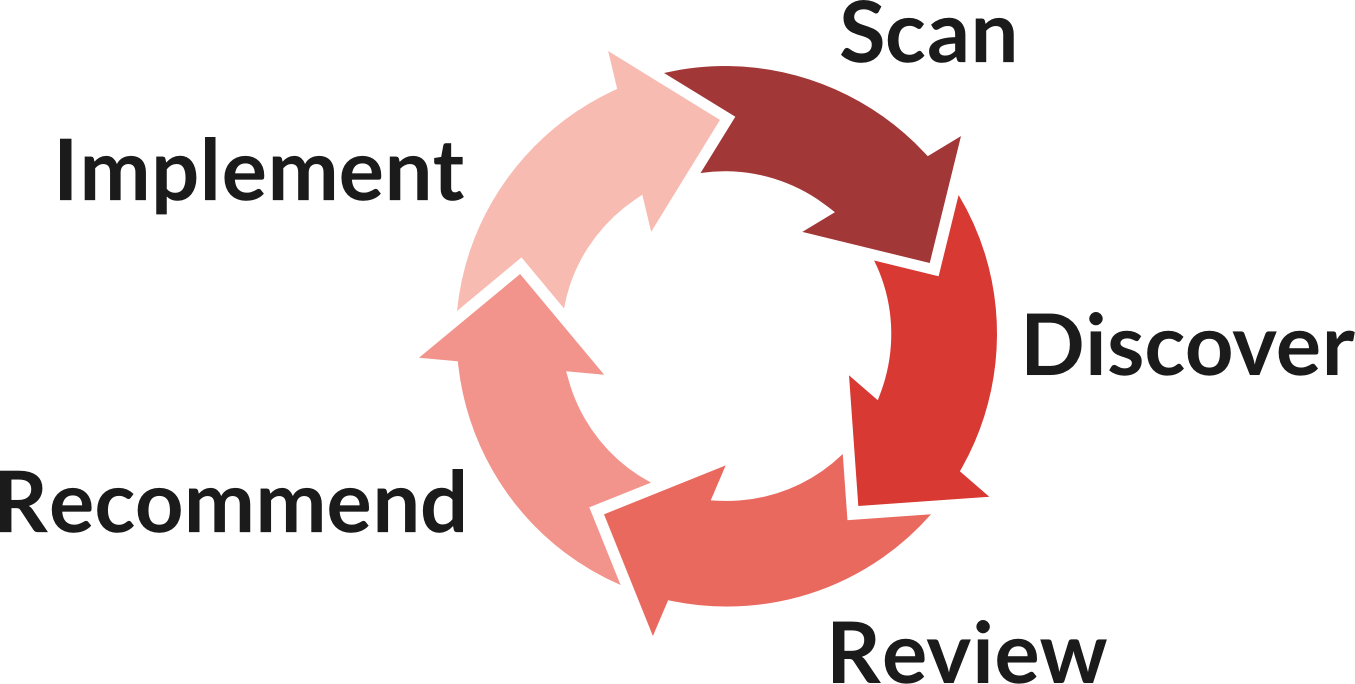 About
To build a holistic delivery system that ensures government digital services are accessible to everyone.
Challenge
.gov websites are not accessible
Problem
Dated policies/practices
Not baked into procurement
Legacy technology/tools
Limited accessibility proficiency
No culture of accessibility
Solution
Ensure policies follow best practices
Embrace accessible procurement
Use inclusive tools and frameworks
Invest in staffing/training
Build a network of champions
Our Process
Stakeholders
All members of a team play a role in accessibility. Executives, procurement officers, developers, product/project managers, operations, design teams and content authors all need to be engaged.
Holistic
HEART addresses the following organization issues: policy, procurement, technical, resourcing and culture. We provide concrete improvements to internal processes and leave teams with artifacts that will make implementing accessibility easier.
Phases
Scan
Discover
Review
Recommend
Implement
Scan
Conduct organization-wide accessibility scans
Implement initial review to identify accessibility barriers
Identify accessibility tools and common digital frameworks
Provide raw data from the scans for further analysis
Aggregate accessibility findings and related observations
Discover
Interview digital teams to understand stakeholders' processes
Identify common experiences and challenges
Aggregate additional accessibility resources
Highlight strengths and weaknesses of the team
Review
Policy
Examine organizational policy and procedures
Document accessibility work for Diversity, Equity & Inclusion
Ensure clear responsibilities in existing policies
Compare findings with global best practices
Engage digital stakeholders in reviewing recommendations
Technology
Identify available accessibility software to digital team
Review accessibility in continuous integration processes
Check for organization-wide accessibility monitoring tools
Improve authoring tools to support content creators
Engage designers and developers in the findings
Recommend
Aggregate findings into a comprehensive report

create tailored recommendations based on findings
list improvements in policies and technology based on reviews

Highlight ways to promote accessibility throughout the organization

provide concrete ways to build accessibility into the culture
suggest appropriate training options for key staff
Implement
Strategize: define next steps in your accessibility journey
Train: build accessibility confidence within your team
Coach: support all digital roles to incorporate accessibility
Deploy: establish an evergreen approaches to remove barriers
Monitor: ensure your organization continues to improve
Learn More
Contact: CivicActions Accessibility Team, accessibility@civicactions.com